We have three different ways to deliver food to your office, and they're all better than traditional catering!
For the workplace that orders food on a regular basis, like lunch every day, breakfast every Thursday, or daily dinners for those working late.
Each employee logs in, chooses a restaurant from those available that day (changing every day, with a variety that includes healthy and vegan options), and orders exactly what they want from the menu, with any special instructions like "no peanuts" and "hold the onions".
For lunch, orders are placed up to 10:30am on the day, and arrive between noon and 1pm, with each employee's order in a brown paper bag with their name on it. Meals are made to order at the restaurant, and employees with allergies, intolerances, and diets are all accommodated. And there's no need for an office administrator to pull together what everyone wants and then place a group order, which takes a lot of time and risks mistakes.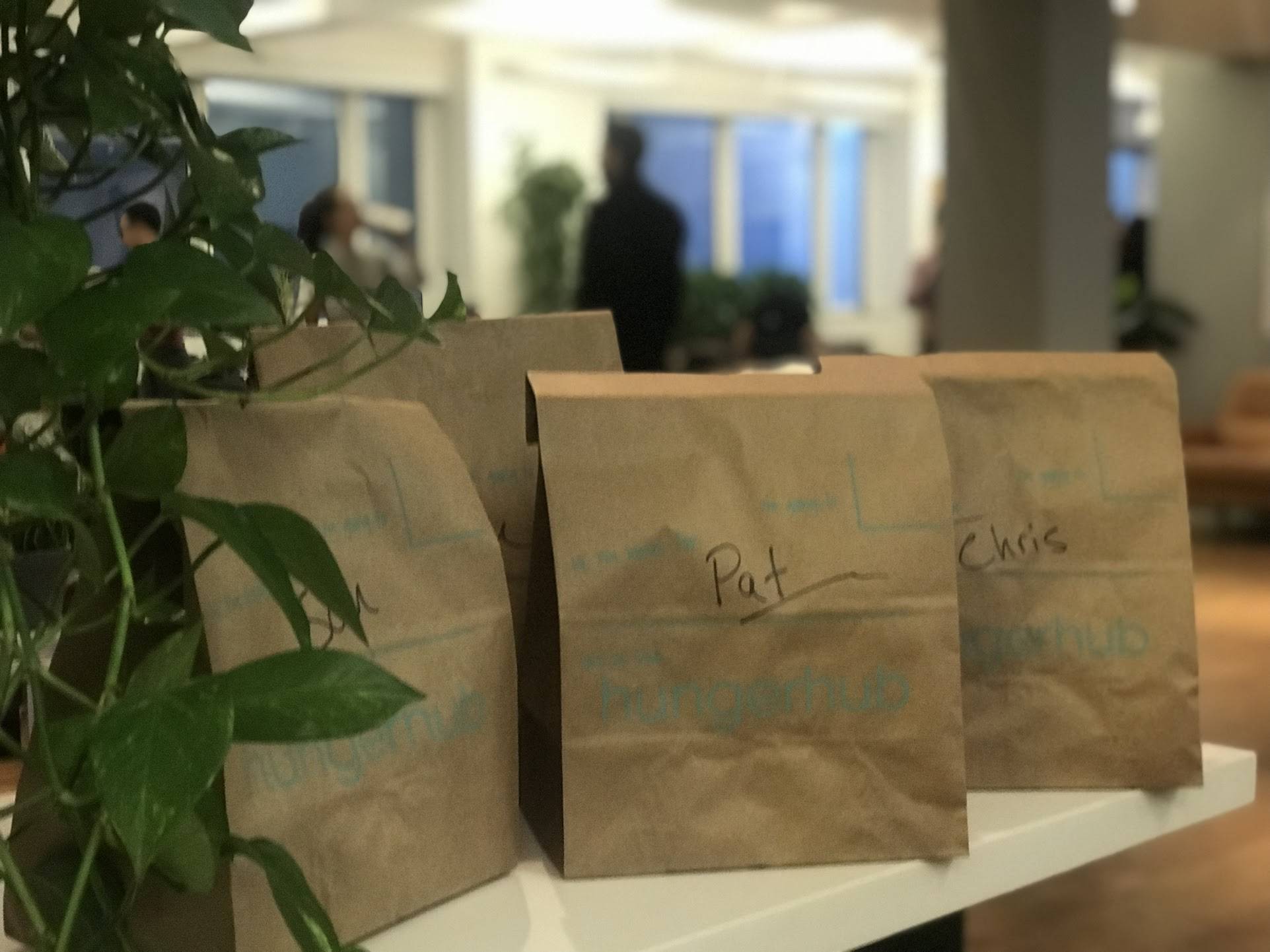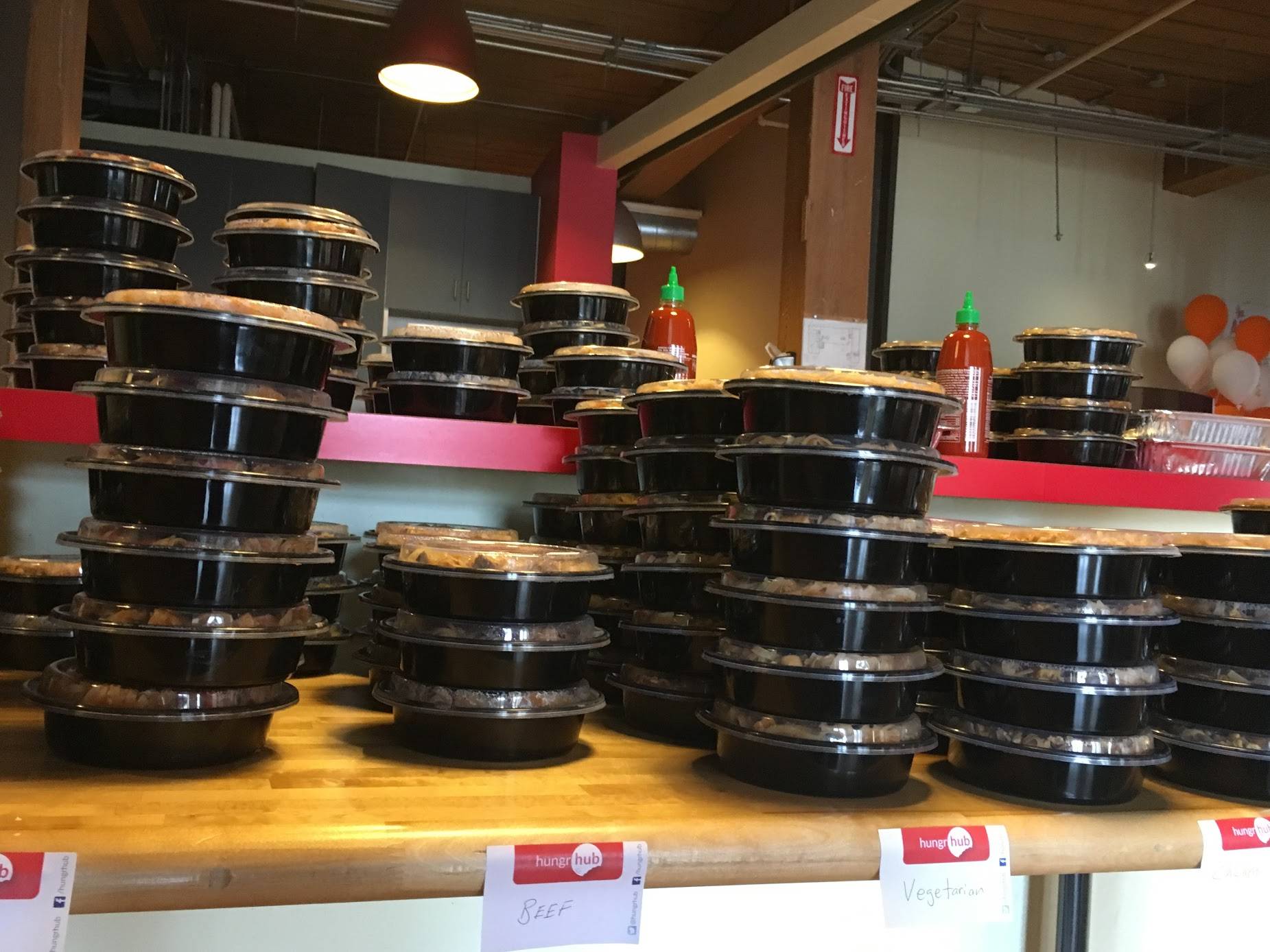 Need to order individual meals for a meeting or an event?
With our On Demand service you can have us deliver individual meals to your meeting or event, from one of our great restaurants. Order the dishes that you'd like right here on this website, 24 hours in advance.

An upgrade on traditional catering, our expert catering managers work with you each step of the way, starting from restaurant and meal
recommendations to maximize your budget, all the way to successful delivery.
Your food will come from restaurants that we work with and are confident in, and meet our standards for quality and reliability, and will be delivered by one of our own drivers.
Let us take the headaches out of catering!